When 100dBs told me that he was going to complete an album with Ryan O'Neil in exactly one year, I couldn't help but roll my eyes and snicker. After all, this was a man who was notorious for his flagrant refusal to adhere to any sort of deadline. While he was "working" on
Brenner's Breaks Vol. 1
, he would disappear for hours on end, only to return and continue evading his duties by watching an entire season of
Home Movies
or
The State
. As a result,
BBV1
, which was slated for release in early summer 2006, wasn't available until February 2007.
Thankfully (and surprisingly), moving to New York City has allowed 100dBs to settle into a quieter and more productive lifestyle. In a similar change of pace, Ryan O'Neil has whole-heartedly devoted himself to the grind of an up and coming MC. Or, as he once put it, "no more wasting time and money on unnecessary goods and or pointless bullshit." The end result of their collective sacrifice and newly found time-management skills is
The Adventures of the One Hand Bandit and Slum Computer Wizard
.
But this essay isn't about the album, the production, the rhymes, Prince Po's guest spot or even the artwork....It's about the party.
Antique Lounge is located in the downstairs of China 1, a popular East Village nightspot. This particular venue is popular with Theory Events because of the friendly staff, fine facilities and prime location. When I heard that the album release party was going to be hosted there, I realized that the boys were 100% serious about celebrating in style.
You know what, I had planned on wearing a blazer or something fly to the event, but I had to change my plans upon checking the weekend forecast for NYC. Besides, my travel companions Pat "P-Diddy" Dulany and Gabby already had the grown and sexy fashion angle covered.
As the new album blasted over the PA, people began crowd into the dimly lit basement. I was more than pleased to see friends from the suburbs, University of Maryland, Jersey and Brooklyn. And as an added bonus, the families of both artists were in attendance. As mushy as it sounds, you couldn't help but notice them beaming with pride and joy.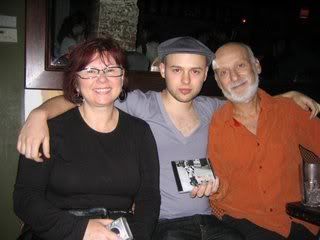 Around 11pm, most of the crowd moved into next room, where they were treated to DJ sets by 100dBs and It's Overture (as well as a special late night performance by Ryan). Thanks to the $20 open bar, my memories of the night are a bit fuzzy. So rather than attempt to piece together the stories, I'll let you examine the photos yourself.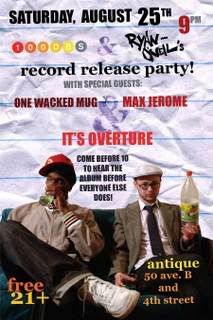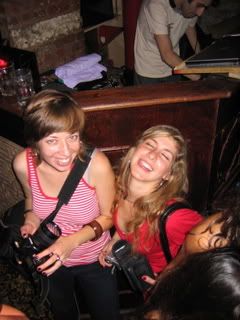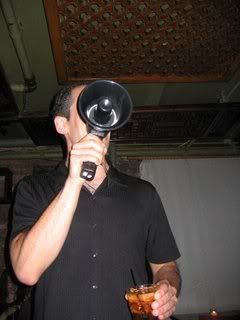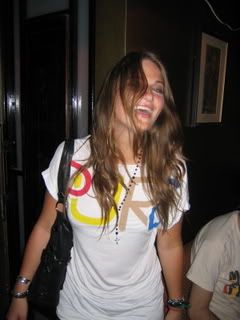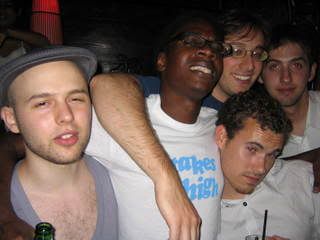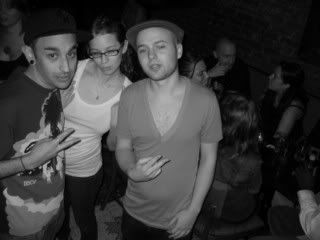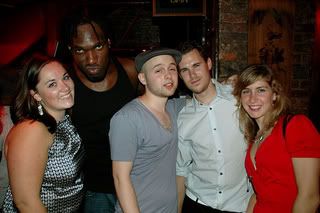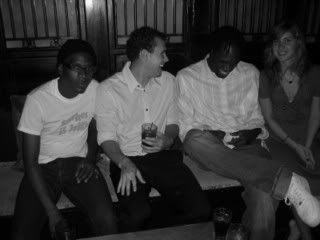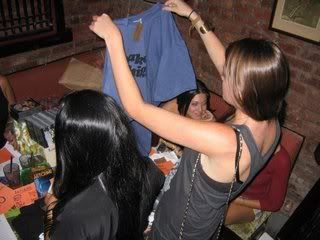 LINKS:
Support good music:BUY THE ALBUM HERE
THEORY EVENTS OFFICIAL WEBSITE
MORE PHOTOS BY MEG RORISON
All the best,
Colonel K