I have a really wonderful story about Dan "100dBs" Brenner. Back when were students at University of Maryland, he expressed an interest in Dj-ing at one or two of the local bars in College Park. He went to every bar in town (all four of them) and handed the nightlife promoters a copy of a reggae/hip-hop mix he'd made.

None of them returned his calls.

A year later, me, him and a few of our roommates began throwing parties at a dilapidated colonial house that we called the Francis Estates. The combination of Dan's dj-ing, cheap drinks (dollar shots, $4 for all you can drink beer) and a very good looking crowd made the parties legendary. If only the folks at Cornerstone and Santa Fe knew what they'd missed out on…

It is now 2009, and 100 dBs has not DJ'd a grimey college basement in at least two years. But his strong sense of independence and belief in DIY ethics has not diminished one bit. If anything, it helped prepare him to navigate the unfriendly waters of the NYC hip-hop scene. Homeboy was kind enough to take a few minutes to speak to us about setting up an independent label, real vs fake DJs, and NY's finest fried chicken establishments.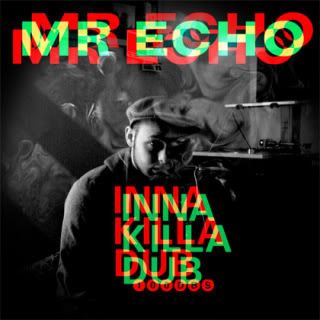 TOMORROW'S HEROES TODAY:

Right off the bat son, tell us a little bit about your new label, Drum Attix. What is the label's philosophy? Who are your artists?
Drum Attix is the label I'm officially launching this year. I think our goal is the same as any label: bring dope music to the people. But I think I have a unique perspective in that I really embrace technology while maintaining interest in traditional techniques. All of us are down with that philosophy in some way. There are a few rappers I'm producing for... of course Ryan-O'Neil (we're working on a second LP now), Sirah (really fly girl from LA), and Hicoup (dirty Jersey all day).
We've got DJ Scallywag, whose club mixes are just phenomenal. I swear, I lived in Maryland for years but didn't fully appreciate Bmore Club til I started spinning with him. DJ Far East is a young cat who is really ahead of his time with the mashups he's been executing. It's Overture are also killing it with the mashups, and their mixes are always flawless. Nefarious and Voidstar Runner are working on a grimy EP of breaks and blips.
One of the projects I'm most excited about is a full-length dub treatment of NYC's own Slackers. A while back Dave Hillyard handed me the masters to their back catalog and I've been slowly compiling a series of remixes for them. So yeah, I have my hands full, and we're coming from all angles.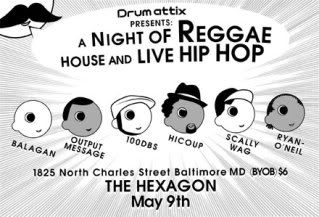 What are some of your upcoming releases & projects for 2009?
#1. Sirah's EP. This girl has tons of attitude and an appreciation for classic material that is pretty hard to find these days. I went out to LA this past January to record with her and we did this release from scratch in five days. She is a beast in the studio.
#2.Hipster Bullshit Redux. This is really just a bunch of leftovers that people have been asking me about. No real concept, just remixes and such that didn't see the light of day for whatever reason.
#3.Voidstar / Nefarious Split EP. Nefarious is a jungle producer (yeah, jungle) with an attention to detail that scares the shit out of me. Voidstar makes breakcore and electronic compositions that bump. These guys are going to blow out your eardrums
What advice do you have for artists who are trying to release their music independently?
Forget about getting signed. Put out some QUALITY music for free, do a lot of shows in your hometown, and build a support system. Slow and steady is the way. Everyone is so worried about blowing RIGHT NOW that they're missing the point: if you release garbage today, nobody will be listening tomorrow.
What's changed the most about your working habits and lifestyle as a producer/DJ?
I think a few years ago I was still pretty scattershot with scheduling sessions and knowing how something is going to form. These days I'm still pretty random, but I generally know what's going to work and what's not before I even approach it. I've also learned how to work with different artists and understand who needs to be pushed and who needs to be left alone. It's important to focus on the human aspects of producing a session; definitely even more important than the technical ability to do so.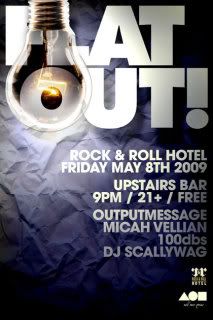 "MOVING.... WE KEEP MOVING..."
OK you seem to be a bit of a serial mover. When you first moved to NY, you were in Sunset Park. Then you were in the East Village. Then you were in Bushwick for a minute, now you're back in Sunset Park. What's real good man?
I'll tell you what's NOT real good. Scumbag landlords who don't turn on the heat in the winter. To tell you the truth, I'm really happy to be back in south Brooklyn. The rent is reasonable, kids don't have asymmetrical haircuts, and there are (a few) trees. And people are definitely less uptight. No one can yell at you for swamping your building with dub basslines when they're cranking bachata all day.
Well I'm sure Sunset Park is glad to have you back. You spent quite a few years in the DC area, and you've made a handful of appearances here since you left. What do you think it would've been like if you'd stayed?
Well, I think I probably would have started a dancehall/reggae party somewhere and that would be that. Not that there isn't any opportunity for growth in DC, but I found it sort of... anti-competitive. I feel like it's easy to get comfortable and stay "in a scene" down there.
In New York, I feel more stimulated, but yeah, I grind my teeth at night.
If you could move to any other city to continue doing what you're doing (DJ ing, producing, etc) what would it be?
I really like Berlin, but it's really cold there. I can't quite deal with that, but the scene there is incredible. Still cheap as hell, and very friendly to artists and musicians.
If I'm honest, I'd like to go to Bucharest for a while too.
"UGH, KIDS TODAY...."
It seems as though these days everyone's a DJ. But in my opinion, you're not really a DJ if you're not beatmatching, scratching, and doing good transitions between songs. Is it just me, or are people too drunk to realize that so many cats are trainwrecking for hours on end? What's your take on the rise of the amateur DJ?
It's not just you. Those people are drunk.
Here's the deal: clubs don't want to pay twice as much for entertainment if they don't have to. So kids get Serato, show up to the club, and are happy to take $100 home for the night. The really great DJs (who aren't huge yet) are losing jobs to these guys... it's just the market playing out, but in the end the bar patrons are on the losing end.
It's funny, my brother (a senior in high school) recently told me he wanted to start DJing. Well, I went back home to surprise him with two turntables and a mixer... and he immediately asked about Serato. I told him he should run blind for at least half a year or so until he can blend properly. There's no other way to truly understand the mechanics of what's going on. We're losing the physical and tactile "feeling" of playing with instruments. We'd rather see what's going on than feel it, because it's a shortcut... and I think this is a vital oversight. And in more practical terms... what happens when your Serato box dies in the club?
What makes a good remix of a rock or pop song? What makes a bad one?
I think often times, producers feel like they have to outdo the original. A great remix is one that goes down a totally different avenue but respects the original ideas.
Redos are boring. I don't know.. take Rihanna when she did Tainted Love. Terrible. I would be embarassed to put that out. But I'm not Rihanna. An example of a good one? I don't know... oh! Diplo's old remix of Peter Bjorn and John's "Young Folks" was kind of cute. I like what he did to it.
"LAST CALL"
Last time we spoke, we spent quite a bit of time discussing the work of J. DIlla. Is there anybody out there who, in your opinion, is carrying on Dilla's legacy?
Well of course, everyone's talking about dudes like Flying Lotus and such... I think he's as good a torch carrier as any, really. It's good to see people loosening up their drums again.
Your thoughts on the return of MF DOOM?
Uh, he already returned. The new album was OK. At least there are some Dilla beats. He should probably stop trying to rhyme the last five syllables of every couplet just for the sake of doing so, though.
Favorite chicken spot in NY?
Birdie's in the East Village. Unfortunately the rent has gotten so high that the owner is closing it down soon. Mara's (also in the Village) is great too but kind of expensive. Nowadays it's just JFK halal chicken in Brooklyn.
Best record you've stumbled across in the last few months?
Recently I signed my mom up for Last.FM and she's been putting me onto a bunch of shit. Have you ever heard "Magic Fly" by Space? I feel like Animal Collective's video for "My Girls" really ripped off their video. Anyway, it's a 70s electronic pop jam that kind of blew my mind. Not too much new shit is really jumping out at me right now. Recently I've been listening to a lot of Stax shit. Booker T and the MGs' Soul Dressing is a classic, anything by Carla Thomas is great too.
Editor's Update:
On 4/20/2009 100 dBs released Mr. Echo Inna Killah Dub. It is available for download
here
.

UPDATE YOUR CLUB & CONCERT CALENDAAAAAR
Friday May 8th 2009
100 dBs and Scallywag will be spinning at Flat Out!
@ Rock and Roll Hotel in Washington DC.
Saturday May 9th 2009
100dBs, Scallywag, Ryan O'Neil, Balagan, Hicoup,Outputmessage, and others will be spinning/performing
@ the Hexagon in Baltimore, MD